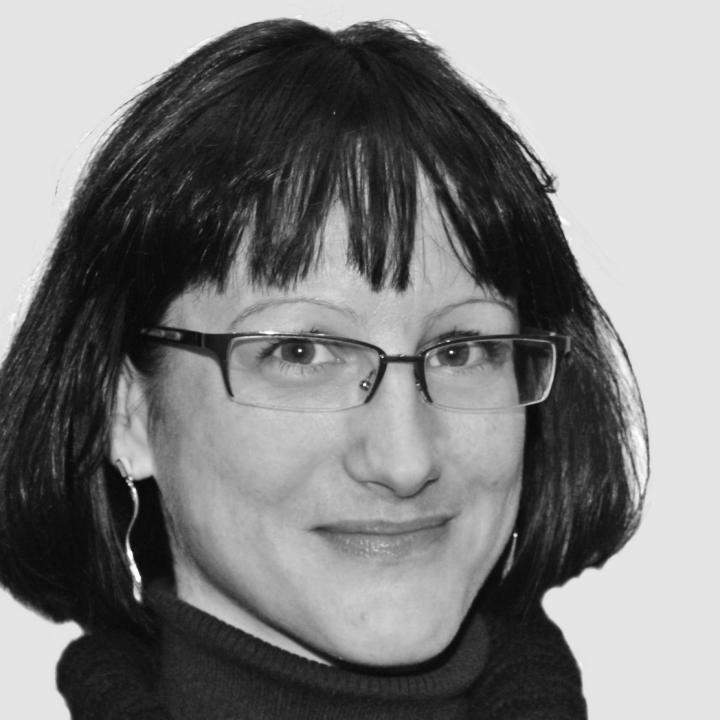 Petra Testen Koren, PhD
Research Fellow
+386 5 3357326
petra.testen@zrc-sazu.si
Petra Testen Koren deals with the problem of housework and employment in housemaid sector in the 19th and 20th centuries (especially in the Gorica region). Her research centres on: cultural history, challenges of oral history, history of everyday life, history of women, history of family, memory, etc.
At the Institute of Cultural History ZRC SAZU, she takes part in the project of rewriting the Slovenian Biographical Lexicon (SBL II) as an author and a member of the editorial board.
TESTEN, Petra. La nostra "materia prima" : le donne slovene a servizio a Gorizia tra otto e novecento. V: VERGINELLA, Marta (ur.). Sconfinamenti storiografici e attraversamenti di confini, (Qualestoria, a. 44 (2016), n. 1). Trieste: Istituto regionale per la storia del movimento di liberazione nel Friuli Venezia Giulia, 2016, anno 44, n. 1, str. 47-63.
VERGINELLA, Marta, TESTEN, Petra, DEVETAK, Robert, AJLEC, Kornelija, CERGOL PARADIŽ, Ana, SELIŠNIK, Irena, STRLE, Urška, KOREN, Tadej, KONCILIJA, Žiga, MIKŠA, Peter, SVOLJŠAK, Petra, KOSI, Jernej. 1916 - (Pre)hrana. Ženske v zaledju soške fronte : razstava v prostorih Ustanove "Fundacija Poti miru v Posočju", Gregorčičeva 8, Kobarid, 10. jun. do 31. okt. 2016.
TESTEN, Petra. Julius Kugy. V: RATEJ, Mateja (ur.). Usode prve svetovne vojne, (Življenja in dela, ISSN 2385-9792, Biografske študije, 10, 7). 1. izd. Ljubljana: Založba ZRC, ZRC SAZU, 2015, str. 49-61, portret.
KOREN, Tadej, TESTEN, Petra. Vospominanie o Pervoj mirovoj vojne. Rol' prostranstva i nasledija Sočanskogo fronta dlja zitelej Posočja. V: NIKIFOROV, K. V. (ur.). Slovenica. 3, Pervaja mirovaja vojna v politike i kul'ture Russkih i Slovencev : k stoletiju načala pervoj mirovoj vojny. Moskva: Institut slavjanovedenija Rossijskoj akademii nauk, 2014, str. 252-275.
TESTEN, Petra. Plačano hišno delo, pravne norme in vsakdanja praksa : goriške služkinje v 19. in na začetku 20. stoletja. V: VERGINELLA, Marta (ur.). Dolga pot pravic žensk : pravna in politična zgodovina žensk na Slovenskem, (Zbirka Razprave FF, ISSN 2335-3333). 1. izd. Ljubljana: Znanstvena založba Filozofske fakultete: Studia humanitatis, 2013, str. 185-212.
* 2004
she graduated in History (major) and Philosophy (minor) at the Faculty of Arts, University of Ljubljana, with the thesis Ženske, delo in družina – filozofski in zgodovinski vidiki (služkinje, "dikle", hišne pomočnice)
* 2011
received her PhD in History with the dissertation Hišne pomočnice – žensko delo v mreži narodnih in socialnih odnosov na Goriškem v 19. in 20. stoletju.